Senator Maria Ellen Cantwell (D) is an American politician. She has been serving as a junior US Senator from Washington under the Democrats since 2001. She was a member of the House of Reps from 1987 to 1993 and represented the state's 1st district at the House of Reps from 1993 to 1995. 
Cantwell was born in Indianapolis, Indiana, on October 13, 1958. She graduated high school from the Emmerich Manual High School. With the aid of Pell Grants, she enrolled at Miami University. There, she earned a Bachelor's degree in Public Administration in 1980. 
She proceeded to one of the University's branches in Luxembourg. Yet, she moved back to Ohio to work as a campaign manager for Mayor Aspirant and TV host Jerry Springer. After Springer lost the election, Cantwell moved to Seattle, Washington. There, she worked as a campaign manager for Senator Alan Cranston who failed the presidential race. 
Senator Maria Cantwell Career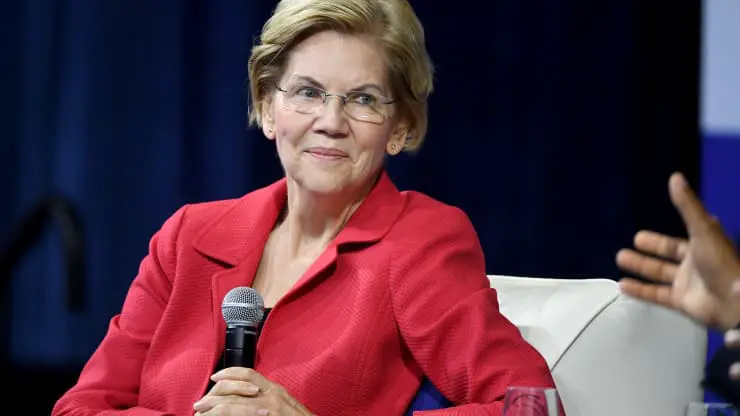 Cantwell started her political career as a campaign manager for political aspirants. She started running the shows herself in 1986, by winning a seat at the Washington State House of Representatives. She won her reelection in 1988 and 1990. 
After her service at the State House, she ran for a seat at the US House of Representatives. In the general election, Cantwell defeated Republican nominee Gary Nelson. She became the first Democrat to represent the 1st district in 40 years. 
Unfortunately, she lost her reelection to Republican Rick White in 1994. Cantwell left politics after the woeful defeat. She got a job as the vice president of marketing for an IT Company, RealNetworks. 
In 2000, Cantwell ran for the US Senate. She launched her campaign against incumbent Republican Slade Gordon. In the general election, she unseated the Republican incumbent by a thin margin. She assumed office in 2001. She was re-elected in 2006, 2012, and 2018. 
Senator Maria Cantwell Accomplishments
Cantwell has worked towards equal opportunities. Her administration focused on economic and business development. She has worked to cut taxes for middle-class citizens. She was also instrumental in repealing President Bush's effort to raise electricity rates. 
Cantwell has also created and protected many jobs in the state's aerospace sector. She has also worked to promote effective investment in tech and job creation. 
Cantwell is a leading advocate of a better education sector in the state. She has worked to improve educational opportunities for children and youths. 
Besides, her administration also fostered healthcare development. She supported healthcare reforms in the country. She is also a cosponsor of Ron Wyden's Healthy American Acts. 
Senator Maria Cantwell Criticisms
Sen. Cantell's work as an executive at RealNetworks is criticized for the company's privacy violations for allegedly installing spyware in the software. Although RealNetworks amended its privacy policy as a response, lawsuits ensued. 
In 2017, Sen. Maria Cantwell voted against Bernie Sanders's proposal for better access to inexpensive drugs from Canada. Cantell was criticized for putting the interest of big pharma before the American people.
Lastly, many Trump fans hated Cantell for voting to convict former President Donald Trump.
Senator Maria Cantwell Net Worth
According to Incomepedia, Senator Maria Cantwell net worth is estimated at about $2.9 million.
Final Thoughts
Cantwell is a hardworking and respected Senator. She has worked in different sectors to improve her state's economy. She has pledged her service to honor her people's faith and hope. 
Yet, she got criticized after a company she worked for faced a privacy violation scandal. She also got under fire for voting against giving Americans better access to affordable drugs. 
References
---
Related Content: 
Similar Content
---