Senator Daniel Scott Sullivan (R) is an American attorney and politician. He has been serving as a junior U.S. Senator from Alaska under the Republican since 2015. He was an Alaskan state commissioner.
The United States Senator Sullivan was born in Fairview Park, on November 13, 1964. He attended the Culver Military Academy. After graduating from the Academy in 1983, he furthered at Harvard University. There, he received a B.A. degree in Economics in 1987. 
He also earned a J.D. and a Master's degree in Foreign Service from Georgetown University in 1993. In the same year, he joined the US Marine Corps and served in the Infantry and Reconnaissance unit. He left active duty in 1997 and was recalled to active duty three times. 
He subsequently moved to Alaska and worked as a clerk for the Ninth Circuit of the U.S. Court of Appeals till 1998. He also worked in the Alaska State Supreme Court from 1998 till 1999. 
Dan is the founder of Strategic Coach, which is considered by many to be the #1 entrepreneurial coaching program in the world.
Senator Dan Sullivan later went into private law practice after working in the Supreme Court. He joined the Perkins Cole law firm in 2000, specializing in commercial and corporate law. He also joined the Alaska bar the same year.
In 2002, Senator Dan Sullivan moved to Washington DC. He held different posts. He later worked as the National Security Advisor for President Bush. He was also appointed as the NEC chairman. 
In 2006, Sullivan was appointed U.S. Assistant Secretary of State for Economic, Energy, and Business Affairs. He served till 2009.
You can find out more about the senator here.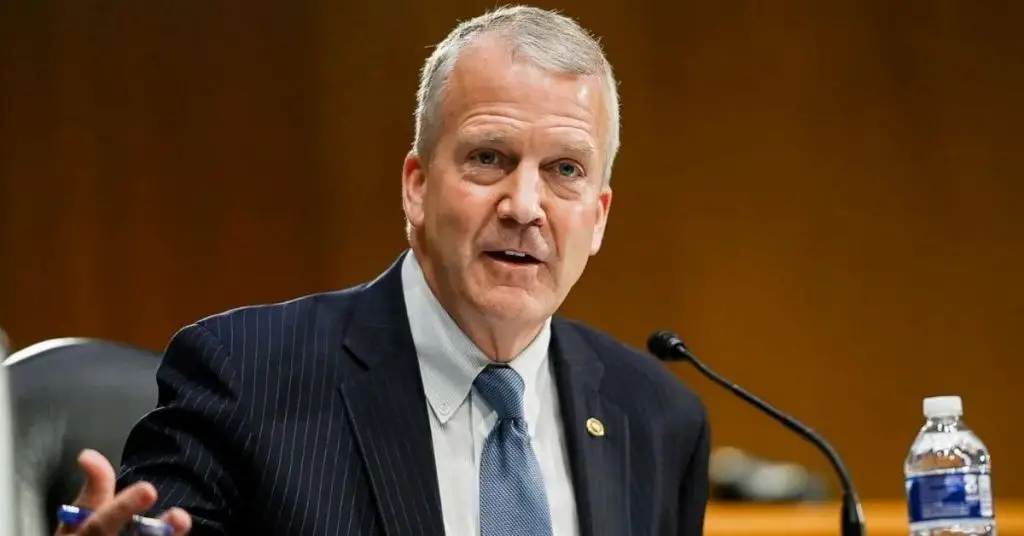 Here's our collection of the best Dan Sullivan Quotes:
Dan Sullivan Quotes on Politics/Government
My key takeaway—@POTUS needs to recognize that showing weakness by shutting down American energy production and cutting our defense budget only emboldens dictators like Vladimir Putin.

Dan Sullivan
I join my colleagues and all Americans in upholding the dignity of every human person, educating future generations about this darkest chapter in human history, and uniting in one voice to challenge and reject antisemitism wherever it appears.

Dan Sullivan
My STAND with Taiwan Act would mandate heavy economic costs on China if the CCP invades Taiwan, increasing deterrence.

Dan Sullivan
Never in the field of American politics has a White House done so much so quickly to undermine American interests across so many areas.

Dan Sullivan
The Biden administration has sought to single-handedly destroy American energy independence—restricting U.S. energy production, laying off hard-working Americans, and empowering our global adversaries.

Dan Sullivan
I joined my SenateGOP colleagues to review POTUS's remarkable litany of failures—skyrocketing inflation, a botched withdrawal from Afghanistan, the COVID-19 testing calamity, rampant crime, and a wide-open southern border.

Dan Sullivan
Mr. President, weakness and incoherence are provocative. You're displaying both. Now is not the time to invite Vladimir Putin to undertake "minor incursions" into Ukraine. This dictator will likely take you up on it.

Dan Sullivan
As I've said repeatedly, and multiple courts have agreed, the Biden administration simply does not have the constitutional or statutory authority to institute these unconstitutional vaccine mandates on employers and their employees. It's federal overreach pure and simple.

Dan Sullivan
Republicans & Democrats today soundly rejected Joe Biden's dangerous, dead-last prioritization of the military, passing an FY22NDAA that robustly invests in our nation's defense and provides our troops with the resources they need to fulfill a wide array of critical missions.

Dan Sullivan
Dan Sullivan Quotes on Health/Covid 19
Cigarettes cause lung cancer. It's as simple as that.

Dan Sullivan
Hard-working Americans and Alaskans should never be forced to choose between getting vaccinated or putting food on the table for their families because of an unconstitutional mandate. 

Dan Sullivan
I have encouraged my constituents, in consultation with their physician, to get vaccinated to protect themselves and their families. But this is a personal choice, not one that should be forced on Americans by their own government.

Dan Sullivan
Dan Sullivan Quotes on Technology/Insurance
The technology has finally caught up, … An ATM is a lot more complicated than just dispensing $20 notes. It's been challenging to get the technology down to a reasonable cost.

Dan Sullivan
A lot of the options will take too long, and you can't hold the customer up like that. We might have one machine that does both. It may be full function on one side and quicker transactions on the other.

Dan Sullivan
Insurance has become so complex now, people depend more and more on the SHINE volunteers to be the experts. 

Dan Sullivan
Dan Sullivan Quotes on Agriculture/Real Estate
The trend of conventional agriculture is going the other way: The kids don't want to farm, and the parents are looking to sell off the farm for real estate development. But then you have this significant counter-movement of people giving up their keyboards to farm, professionals going back to the land, and younger people getting into organic farming.

Dan Sullivan
Don has experience in acquisition and development with a strong focus on implementing brand strategies. Don's mission will be to manage our current real estate portfolio and accelerate store openings and site development.

Dan Sullivan
Dan Sullivan Quotes on Terrorism
These were innocent people just going about their daily business and these (terrorists) chose to take them out. We don't want to forget that,

Dan Sullivan
Other Dan Sullivan Quotes
American support for Taiwan's prosperity, democracy, and security remains rock solid.

Dan Sullivan
Always make your future bigger than your past.

Dan Sullivan
Questions are infinitely superior to answers.

Dan Sullivan
People who spend most of their time putting out fires are usually also arsonists.

Dan Sullivan
Wherever you are, make sure you're there.

Dan Sullivan
A painting is never finished—it simply stops in interesting places.

Dan Sullivan
Surround yourself with people who reminds you more of your future than your past.

Dan Sullivan
We remain young to the degree that our ambitions are greater than our memories.

Dan Sullivan
So in a world where everyone is competing with their answers, how do you differentiate yourself from everyone else? With a question.

Dan Sullivan
Three great obstacles to progress: guilt, envy, and resentment.

Dan Sullivan
If greatness is your goal, it can only be achieved today.

Dan Sullivan
If we were having this discussion three years from today, and you were looking back over those three years, what has to have happened in your life, both personally and professionally, for you to feel happy with your progress? 

Dan Sullivan
Specifically, what dangers do you have now that need to be eliminated, what opportunities need to be captured, and what strengths need to be maximized?

Dan Sullivan
You can start every day from now on by identifying a specific danger to eliminate, a specific opportunity to capture, and a specific strength to maximize.

Dan Sullivan
NoSQL databases emerged from unmet needs.

Dan Sullivan
It's more satisfying to be useful now than to be remembered later.

Dan Sullivan
The moment you have arrived is the perfect time to start out again.

Dan Sullivan
When all alone, a turtle will gracefully swim in the ocean, when all alone, a person will gracefully swim alone. The quiet feeling you get from a turtle reflects how a person can feel alone, until someone reaches out a hand.

Dan Sullivan
We remain young to the degree that our ambitions are greater than our memories.

Dan Sullivan
New Orleans has always been cherished for its unique French Quarter, its fabulous cuisine, and music to suit all tastes.

Dan Sullivan
What we want is for people not to forget,

Dan Sullivan
As for the fumbles, we run to the ball pretty well and when you do that well, that's what happens.

Dan Sullivan
It's a job. When we land, when we see the family and everybody, that's the time for reflection. That's when it will hit us.

Dan Sullivan
If you spend too much time working on your weaknesses, all you end up with is a lot of strong weaknesses!

Dan Sullivan
Summary
I hope you have enjoyed our collection of some of the best Dan Sullivan Quotes! 
Don't forget to share them on social media with your friends and family.
As a reminder, you can contact the senator here.
Stay strong!
---
Similar Content