Senator Roger Wayne Marshall (R) is an American physician and politician. He has been serving as a junior U.S. Senator from Kansas under the Republican since 2021. He was a member of the United States House of Representatives from 2017 to 2021.
Marshall was born in El Dorado, Kansas, on August 9, 1960. He attended Butler Community College. But, he graduated from Kansas State University with a Bachelor's degree in Biochemistry in 1982. He received his Doctor of Medicine degree from the University of Kansas in 1987. He completed his residency in obstetrics and gynecology at the Bayfront Medical Center. 
Senator Roger Marshall practices medicine as an obstetrician at the Great Bend Regional Hospital, Kansas. He served as the chairman of Great Bend Hospital Boards. Marshall was also the vice president of Farmers Bank and Trust. He also served in the U.S. Army Reserve for seven years. He retired with the rank of Captain.
He spoke on many topics such as Homeland Security, A healthy Kansas, and much more.
You can find out more about the senator here.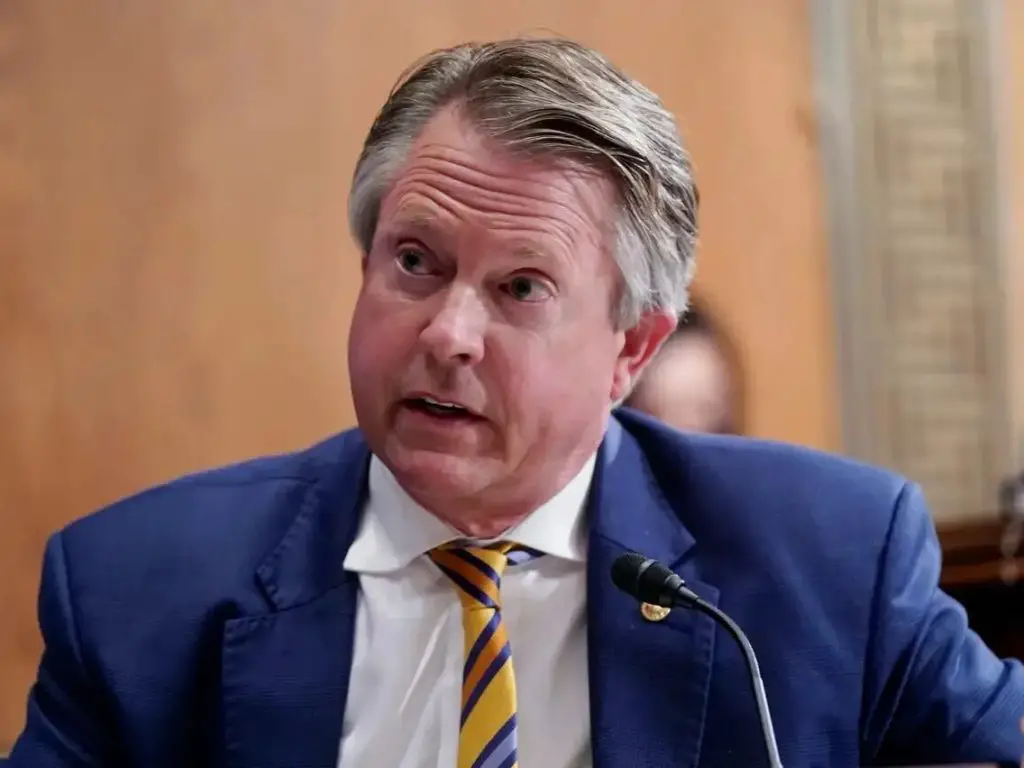 Here's our collection of the best Roger Marshall Quotes:
Roger Marshall Quotes on Politics/Government/Laws/Policies
Tracy Stone-Manning lied to the committee about her involvement with ecoterrorists. She also appears to have violated Senate ethics rules and possibly broke federal law by accepting a questionable $100,000 loan, president Biden should immediately withdraw her nomination and put forth a nominee without a history of financial conflicts and ecoterrorism allegations.

Roger Marshall
Mayorkas says the quiet part out loud – this admin isn't just actively undermining immigration law, but working to radically and fundamentally transform it in pursuit of their open borders agenda.

Roger Marshall
Joe Biden has failed to be the moderate president he sold to the American people and many of his radical nominees have not reflected American values in any way.

Roger Marshall
If in fact Justice Breyer intends to retire at the end of the current term, I call on the President to remember his inauguration pledge of unity and nominate a replacement who will uphold the Constitution and reflect pride in our great nation. 

Roger Marshall
John Kerry should be forced out of the Administration immediately — at the very least be removed entirely from all national security briefings and decisions.

Roger Marshall
I think we should exhaust every legal remedy possible and investigate it until we have confidence in future elections.

Roger Marshall
Does Biden Have the Will to Fix the Border Crisis?

Roger Marshall
Biden's energy policies continue to put America last.

Roger Marshall
Millions of Americans have returned to in-person work. It's time for the federal gov to do the same. Remote work is not a substitute for many of the programs taxpayers fund and another Biden Admin failure.

Roger Marshall
At a time when Americans throughout major cities need to show ID and vaccination cards to eat at a restaurant, the Biden Admin is allowing illegal immigrants to use their arrest warrants as ID to get past TSA.

Roger Marshall
Anyone who has an appreciation for our founding knows the purpose of the filibuster is to indeed frustrate the majority. To serve as an additional check in our government and drive consensus and cooperation. 

Roger Marshall
This flip-flop appears to be all in the name of greed & power. They want to break the filibuster so they can break other institutions such as the SCOTUS & state run elections to rig our political system in their favor bc they can't win on their own radical Socialist policies.

Roger Marshall
Allowing one party to exert complete control in the Senate with only a simple majority will only pour fuel on the fire of political whiplash and dysfunction, and that is tearing this nation apart.

Roger Marshall
Eliminating the filibuster would be the easy way out. It wasn't meant to be easy… I cannot support such a perilous course for this nation when elected leaders are sent to Washington to unite our country, not to divide our country.

Roger Marshall
These are people who are out there, working hard, paying their bills, and to have their elected member of Congress pointing their finger at them I'm sure is disappointing.

Roger Marshall
Roger Marshall Quotes on Healthcare/Covid 19
The Medicaid population, which is [on] a free credit card, as a group, do probably the least preventive medicine and taking care of themselves and eating healthy and exercising. And I'm not judging, I'm just saying socially that's where they are. 

Roger Marshall
So there's a group of people that even with unlimited access to health care are only going to use the emergency room when their arm is chopped off or when their pneumonia is so bad they get brought [into] the ER.

Roger Marshall
When I said 'The poor will always be with us,' it was actually in the context of supporting the obligation we have to always take care of people, but we cannot completely craft a larger, affordable healthcare policy around a comparatively small segment of the population who will get care no matter what.

Roger Marshall
Morally, spiritually, socially, poor people and homeless people just don't want health care.

Roger Marshall
Each segment of society has different health care needs and blamed the Affordable Care Act for increasing health insurance premiums for middle class families.

Roger Marshall
Bad judgment and poor leadership from our nation's health agencies have caused most Americans to live with an unhealthy fear of COVID. There is no doubt, we need a new approach to COVID as we must learn to live with it.

Roger Marshall
One thing we have learned from the COVID pandemic is the need for telemedicine options. I'm joining a bipartisan group of senators in calling for extended and expanded telehealth coverage for America's seniors.

Roger Marshall
We must stop the obsession with COVID, stop living in fear and move forward.

Roger Marshall
Happy to see that the bipartisan preparedness package is moving forward! Included in it are two of my bills to help increase our preparedness and decrease our reaction time in the event of a future pandemic. 

Roger Marshall
Town hall meetings today in Fort Scott and Iola. Top issues discussed were inflation, federal spending, agriculture, Ukraine, healthcare worker shortage, border crisis, need for COVID 19 therapeutics, burdensome regulations, and more.

Roger Marshall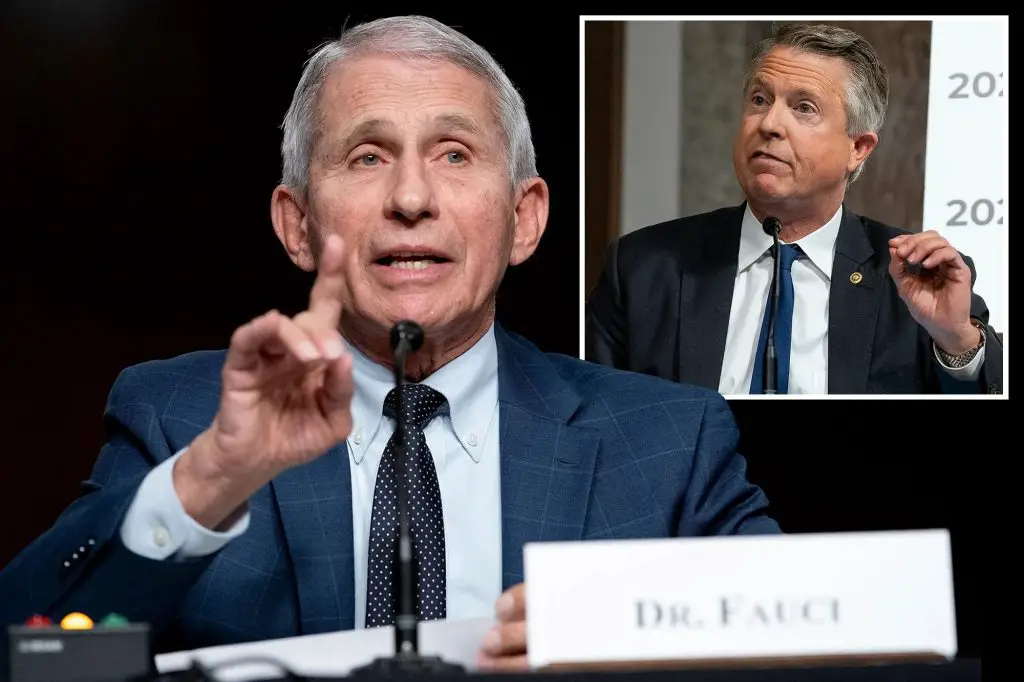 Roger Marshall Quotes on Economy/Inflation
Does Sen. Schumer want to shut down the economy? does he want to create brownouts? Does he want to threaten national security? So as long as he makes sure we don't fund that unconstitutional mandate, we'll be ok.

Roger Marshall
According to your disclosure it looks like you received that [loan] at an interest rate of 6% but the going rate for a consumer loan was 11%, do you feel like that's some type of conflict of interest?

Roger Marshall
We're seeing shrinkflation continue which is on top of a nearly 40-yr inflation high. Keep an eye out at your grocery store. 

Roger Marshall
Biden likes to tout recent economic figures… Yet when you look at the figures year over year and prior to the pandemic, the numbers are lackluster at best. His policies are hampering much-needed economic growth across the board.

Roger Marshall
Roger Marshall Quotes on AntiSemitism
We must never stop working to end anti-Semitism in all its wicked forms.

Roger Marshall
Other Roger Marshall Quotes
So next week is Veterans Day. We're honoring them this week of the president of the United States is dishonoring our military members.

Roger Marshall
"Journalists" referred to the power of natural immunity as "fringe" and "sketchy." 

Roger Marshall
Best part of my job is traveling our state & talking w/Kansans about issues they care most about.

Roger Marshall
Two of the most solemn days of my life were at Yad Vashem in Israel & the Holocaust Museum in DC — sight & smell of piled shoes will remain w/ me forever. We have an obligation to never forget those who had their lives stolen from them by the unimaginable evil of the Holocaust.

Roger Marshall
Calling me a moron during a Senate hearing may have alleviated the stress of the least trusted bureaucrat in America, but it didn't take away from the facts. We need the truth Dr. Fauci!

Roger Marshall
I love seeing young Kansans engaged in the legislative process!

Roger Marshall
Life is precious and must be protected. As an obstetrician, I had the honor of delivering over 5,000 babies. Now in the Senate, I continue to fight for the unborn every day.

Roger Marshall
I'm hearing many Kansans are concerned about immigration and the CDC being out of touch. I will continue to fight for the KS way of life in DC!

Roger Marshall
I had to make a decision of the heart, and this is a decision of the heart to follow through on some of these irregularities.

Roger Marshall
It certainly gives me a platform to talk from — people look to me for advice through this whole process.

Roger Marshall
President Donald Trump's always just been ahead of the Democrats with the facts and the science.

Roger Marshall
As winter storms move through Kansas, stay safe and drive slow.

Roger Marshall
Just like Jesus said, 'The poor will always be with us,' there is a group of people that just don't want health care and aren't going to take care of themselves.

Roger Marshall
Summary
I hope you have enjoyed our collection of some of the best Roger Marshall Quotes! 
Don't forget to share them on social media with your friends and family.
As a reminder, you can contact the senator here.
Stay strong!
---
Similar Content