DISCLAIMER: This post contains affiliate links. Should you make a purchase through our links, we may receive a commission at NO cost to you.
Bill Hagerty is an American politician, diplomat, and businessman. 
He is currently serving as a junior United States Senator from Tennessee. He graduated from Madisonville North Hopkins High School in 1977. He got a B.A. degree in economics and business administration in 1981 from Vanderbilt University. He also got a Juris Doctor from Vanderbilt Law School in 1984.
You can find out more about the senator here.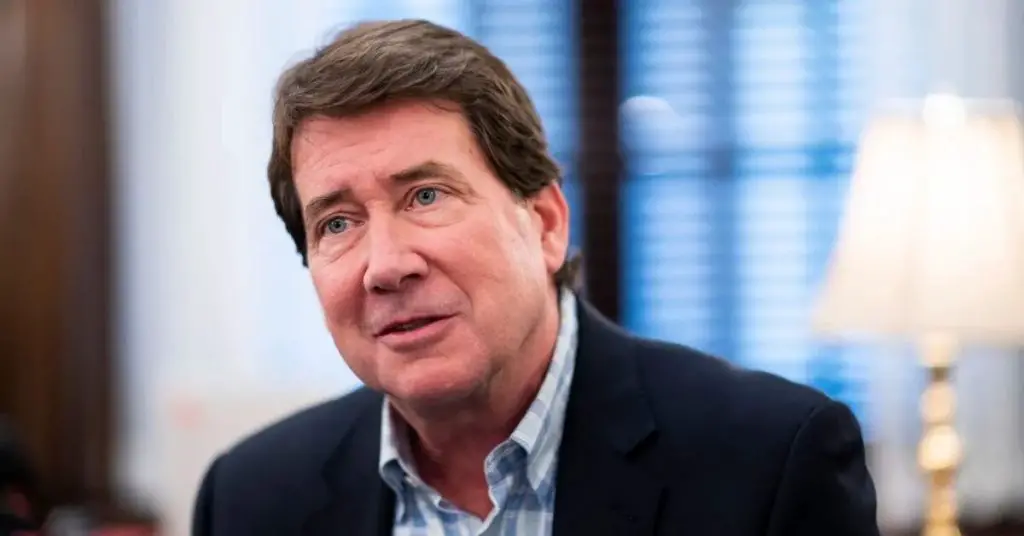 Here's our collection of the best Bill Hagerty Quotes:
Bill Hagerty Quotes on Politics/Government/Biden/Trump
Under the Biden Administration, what we've seen is a reversion back to a place even worse than the Obama Administration. Putin is reading the cards very carefully. Everything's moving his way.

Bill Hagerty
The entire posture of the Biden Administration has been one of capitulation, appeasement, and weakness.

Bill Hagerty
Biden's blatant refusal to secure the southern border has destructive—and deadly—consequences.

Bill Hagerty
China's Ambassador to the U.S. would not be this blunt without clearance from CCP's highest levels. I'm very concerned CCP is probing U.S. resolve given Biden's weak hand on Vladimir Putin & his move toward managed & muted competition.

Bill Hagerty
Fiberon Decking's new operations will not only be another strong asset to our state's robust manufacturing industry but will create hundreds of opportunities for our skilled workforce.

Bill Hagerty
Though other Biden-induced crises are dominating headlines, from inflation to increased authoritarian aggression, POTUS continues to ignore the border crisis & its effects. December broke the record for border crossings during that month—by MORE THAN 100k.

Bill Hagerty
We need to begin imposing sanctions right now to give President Putin not only a taste of the pain but of our resolve. 

Bill Hagerty
Justice Breyer has served on the Nation's high court for nearly 3 decades, & I wish him well in retirement. In the coming months, the Senate will serve its critical advice-and-consent role, & I hope the President chooses a nominee who meets several important qualifications.

Bill Hagerty
This is exactly the type of government over-regulation that will stifle growth and innovation in the crypto space where America is leading.

Bill Hagerty
While I recognize that I delayed the August recess, the stakes are too high here, and we have successfully begun to expose the true and dangerous intentions of my Democrat colleagues,"

Bill Hagerty
Abolishing the filibuster would end the Senate's unique role in American government, which has kept us on the steady course of becoming a more perfect union for more than 230 years.

Bill Hagerty
This unique role is to ensure that federal legislation—covering all 50 states—requires careful debate and broad support, often reflecting compromise so that American policy is durable and lasting. 

Bill Hagerty
Eliminating the filibuster would "be the end of the Senate." That's a direct quote from the Senior Senator from Illinois in 2018.

Bill Hagerty
During the Trump Administration, Democrats routinely used the filibuster to block Republican legislation, including bills on police reform, border security, and late-term abortion—important bills that impacted life, sovereignty, and community safety. Bills that Republicans wanted to enact. 

Bill Hagerty
They've been trying to pass this bill for years. Democrat operatives first introduced a version of this bill on January 24, 2017, four days after President Trump took office, as part of their scorched-earth policy to challenge the 2016 election results, clinging to the false claim of Russian collusion. Since then, they've continued to maniacally, and on a wholly partisan basis, push this electioneering fantasy.

Bill Hagerty
Biden won't defend our own southern border— how do you think the Ukrainians expect us to help them defend theirs? The entire posture of the Biden Administration has been one of capitulation, appeasement, and weakness.

Bill Hagerty
Hörmann is a clear leader in the garage door & opener industry & contributes to the strength of our manufacturing industry in Tennessee. It was an honor to see their successful operations in Sparta first hand & discuss the challenges they're facing with supply chain disruptions.

Bill Hagerty
Biden's weakness is only emboldening Putin and other adversaries around the globe. 

Bill Hagerty
Trump's tax cuts are working; for balanced budget amendment.

Bill Hagerty
President Trump's winning streak on low taxes, promote free trade, remove barriers to trade, strengthen the regulatory review process, and encourage companies to do business in Tennessee

Bill Hagerty
Bill Hagerty Quotes on Economy/Inflation
Democrats have made their plan clear. They'd like to undo the economic success of this president, They've tried to talk the economy down in hopes of generating a recession. That hasn't worked.

Bill Hagerty
Americans under the age of 40 have never experienced this level of price misery. It's reckless that Dems would rather bury their heads in the sand than actually confront issues like inflation, which has wiped out any wage gains seen last year. The American people deserve better.

Bill Hagerty
The inflation rate is at a level that we haven't seen in 40 years. Biden is living in some sort of alternate reality when he says Build Back Better would reduce inflation, when we know that $5T more fuel onto this inflationary fire would be disastrous.

Bill Hagerty
That way, as the Senior Senator from Arizona put it in her courageous and patriotic remarks last week, we avoid "wild reversals in federal policy" every few years on the basis of bare majorities, which would make our government far less effective and our nation's economy far less stable.

Bill Hagerty
Dems are ignoring crises of inflation, soaring energy prices, collapsed southern border—real problems that affect Americans. To avoid them, they've created a fake crisis to take over elections—a desperate attempt at self-preservation because Americans are rejecting their agenda.

Bill Hagerty
While serving as TN's Economic Development Commissioner, I worked to establish Pacific Manufacturing in TN, so it was heartening to see their Jackson plant thriving & exceeding employment expectations!

Bill Hagerty
Work to get government out of the way of business. Won't raise taxes; committed to cutting spending. Democrats plan to undo Trump's economic success.

Bill Hagerty
Our Farmers Agriculture is vital to Tennessee's economy. I will work to eliminate senseless EPA interference and fight to cut unnecessary regulations.

Bill Hagerty
Bill Hagerty Quotes on Democrats/Republicans
As long as Democrats remain laser focused on passing their big-government socialism package filled with anti-worker, anti-American energy, anti-freedom provisions that benefit the wealthiest Americans, big corporations, and the federal government.

Bill Hagerty
Democrats control all of Washington, yet they are failing to perform the very basic functions of government.

Bill Hagerty
Indeed, in 2017, when there was a Republican in the Oval Office, and a Republican Majority in the Senate, 32 Democrats, including then-Senator Kamala Harris, signed a letter supporting the filibuster.

Bill Hagerty
In August, the Senate adopted my amendment supporting ICE resources necessary to detain/deport all criminal illegal aliens. But Democrats haven't supported actually spending this money. It's time to do that b/c releasing criminal illegal aliens onto American streets is madness.

Bill Hagerty
The American public deserves to have the Senate—the World's Greatest Deliberative Body—actually deliberate, Because of my refusal to expedite passage of this bill, we did that and allowed taxpayers to see that this infrastructure package is the first step in the Democrats' quadruple bank-shot attempt to usher in a radical vision for America, burdening our children and grandchildren with more debt and making American citizens dependent on the government for virtually everything.

Bill Hagerty
Democrats know how integral the filibuster is to American government. Democrats have said it themselves.

Bill Hagerty
Yet, now that Democrats are in the majority, nearly every one of those 32 Democrats has completely reversed himself or herself on this issue, with a few notable exceptions.

Bill Hagerty
Bill Hagerty Quotes on Security/Terrorism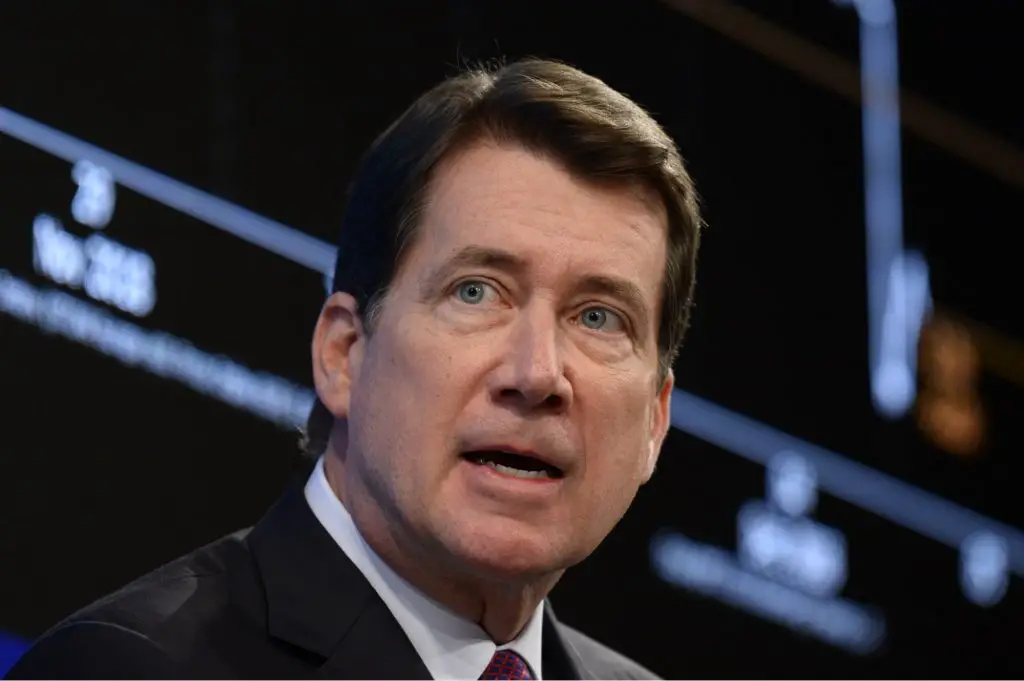 We must stand firm against Sharia Law in our country and across the globe because it can be the foundation for radical Islam and terrorism. He is committed to working to ensure that our allies support us and our enemies fear us.

Bill Hagerty
Standing With Israel The United States has a moral obligation to protect Israel

Bill Hagerty
Bill Hagerty Quotes on Healthcare/Education
ReNew Biomedical is an attestation of TN's supportive business environment, & their Training Academy & workforce development is changing the trajectory of Tennesseans' lives. Grateful for PPE they've provided through the pandemic & how they're shaping the future of TN healthcare.

Bill Hagerty
A child's future should never be dictated by their zip code, & we must work to ensure parents are given the freedom of choice in their children's education.

Bill Hagerty
The CCP has covered up COVID origins from the very beginning. They destroyed samples, they silenced researchers, & the Biden Admin has not done enough. 

Bill Hagerty
The best fix would be to reduce the federal government's power to make health care decisions for you and to return that power to the patients and the free market

Bill Hagerty
Bill Hagerty Quotes on Environment
The EPA's proposed blanket denial of small refinery exemptions (SRE) under the Renewable Fuel Standard program runs counter to congressional intent under the Clean Air Act.

Bill Hagerty
Other Bill Hagerty Quotes
It's times like these that we are reminded why Tennessee is called the Volunteer State. We rise to the occasion and look after our neighbors in need.

Bill Hagerty
Despite this news, I was asked to consent to expedite the process and pass it, I could not, in good conscience, allow that to happen at this hour.

Bill Hagerty
I'm not slowing the bill down.

Bill Hagerty
Good! I have fought against this unlawful mandate since the beginning and this is a critical victory for the American people.

Bill Hagerty
Conversations with my constituents—who I work for every day in Washington—never fail to be valuable and insightful.

Bill Hagerty
I am a conservative and I believe every election should be evaluated with the following two goals in mind: (1) making the Republican Party as reliably conservative as the Democratic Party is liberal, (2) preventing the liberal Democrats from being elected to ANYTHING.

Bill Hagerty
Stop the socialist agenda; cut corporate tax rate.

Bill Hagerty
Summary
I hope you have enjoyed our collection of some of the best Bill Hagerty Quotes! 
Don't forget to share them on social media with your friends and family.
As a reminder, you can contact the senator here.
Stay strong!
---
Similar Content