Looking for the best Sheldon Whitehouse quotes? You've come to the right place.
Senator Sheldon Whitehouse is an American politician and lawyer. He has been serving as the Junior United States Senator from Rhode Island under the Democrats since 2007. 
A member of the Democratic Party, he has previously served as a United States Attorney from 1993 to 1998 and the 71st attorney general of Rhode Island from 1999 to 2003.
Whitehouse was born in New York City, New York, on October 20, 1955. He graduated from St. Paul School in New Hampshire. He enrolled at Yale University and earned a Bachelor's degree in Architecture in 1978. 
He furthered and earned his J.D. from the University of Virginia School of Law in 1982.
After his J.D., he worked as a clerk at the Supreme Court of West Virginia till 1983. He then moved to Rhode Island, where he was appointed as a special assistant attorney general in 1984. He also served as the chief of the Regulatory Unit in the Attorney General's office till 1990. 
In 1991, Senator Sheldon Whitehouse worked in the executive administration of Governor Sundlum. 
He served as a legal counsel and later the Director of Policy in 1992. He also served as the director of the state's Department of Business Regulations in 1994. 
He has been serving as a junior Senator from Rhode Island for the last 14 years in the Senate United States.
Whitehouse started his political career when former President Bill Clinton appointed him as U.S. Attorney General in 1994. He served till 1998 when he was elected as Rhode Island Attorney General. 
During his tenure, he founded the Rhode Island Quality Institute. He also ran for the position of the state's governor in 2002. But he lost the election to State Senator Myrth York. He continued his service as the State Attorney General till 2004. 
In 2006, Whitehouse looked to unseat incumbent Senator Lincoln Chafee at the U.S. Senate. He won the Democratic primary and defeated Chafee in the general election. He won his reelection in 2012 and 2018.
Whitehouse has made efforts to support a progressive tax system. He also worked to oppose tax cuts and repeal of the estate tax and Alternative Minimum Tax. 
Whitehouse's administration also bolsters educational development. He worked to overhaul federal education policy. He also worked hard to promote security both at the state and national levels. 
He supported the rehabilitation of criminals and control of gun rights. He also worked to reform the criminal and juvenile justice system.
He is also a strong environmental protection advocate. He has worked to promote infrastructural development and the nation's rebuilding. Besides, he has worked to protect the environment from harmful industrial waste. 
He addressed ocean plastic waste and toxic wastes. Also, he enacted measures to control carbon pollution and boost the clean energy economy. 
Whitehouse's administration also worked to address the opioid crisis. He recognized and tackled the rising toll of drug addiction across the nation. He also authored the Comprehensive Addiction and Recovery Act. 
Apart from all these, Whitehouse has made significant improvements in the healthcare sector of the state. He supported Social Security and Medicare to ensure access to affordable and quality healthcare.
You can find out more about the senator here.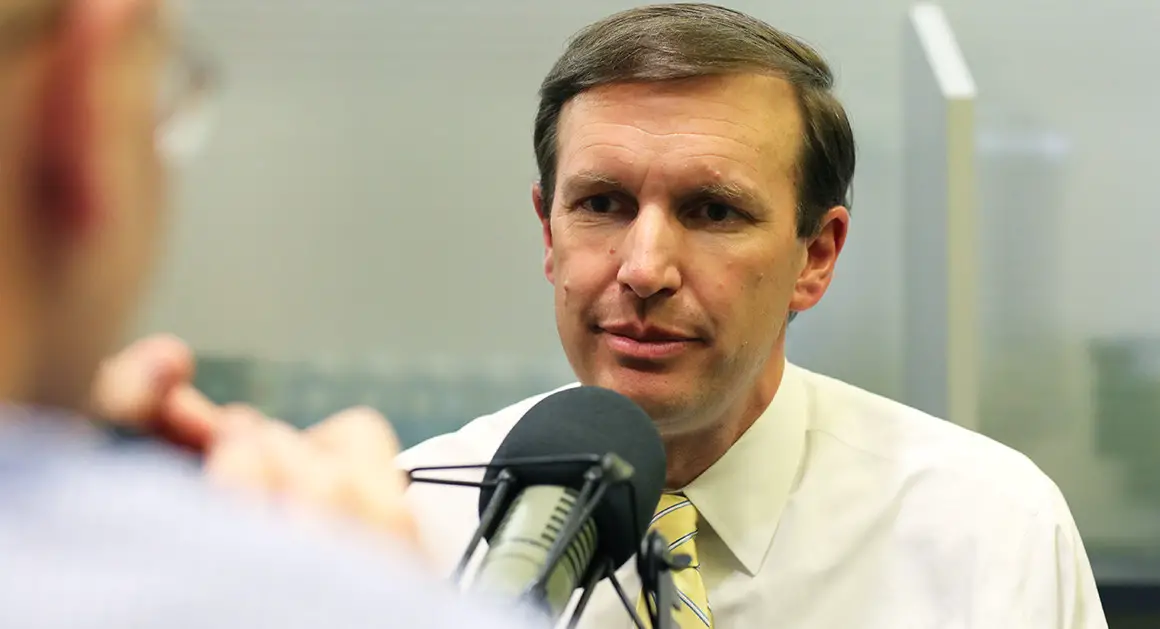 Here's our collection of the Sheldon Whitehouse Famous Quotes:
Sheldon Whitehouse Quotes on Politics/Power
The best way to shine a light on all of this 'dark money' flooding into our elections would be for Congress to pass legislation requiring all organizations to disclose their political spending in a timely manner.

Sheldon Whitehouse
Democrats need to stand strong against any efforts to cut benefits to Social Security and Medicare.

Sheldon Whitehouse
We cannot solve the deficit crisis on the back of our seniors. We need all Americans to pay their fair share.

Sheldon Whitehouse
When I was sworn in, we had Republican-sponsored climate-change bills all over the place. You had John McCain running for President in 2008 on a strong climate platform. You could see American democracy actually starting to work at solving a difficult problem.

Sheldon Whitehouse
To a certain extent, platforms are platitudes that you test when you get to govern. You have to run those priorities up against the opposition and decide what's most important.

Sheldon Whitehouse
I believe that the role of president of the United States is vastly different from the role of candidate and that the Donald Trump of the campaign will not succeed as president.

Sheldon Whitehouse
The Founding Fathers set up the American judiciary as a check on the excesses of the elected branches and as a refuge when those branches are corrupted or consumed by passing passions.

Sheldon Whitehouse
When I deliver the message to a cross section of Rhode Island that democracy is broken because special interests have relentless power – which prevents politicians from compromising despite popular support on an issue – I don't have any pushback.

Sheldon Whitehouse
It's pretty clear that Americans have a strong interest in knowing who's trying to influence their vote in elections.

Sheldon Whitehouse
When you don't have accountability, there's no limit to the things that people will say. One of the restraints on the vitriol and the filth that so often is part of the American political debate is that candidates have to stand by their ads.

Sheldon Whitehouse
We can reduce our deficit, and do it in a much more balanced way than sequestration, simply by fixing our tax code to get rid of needless giveaways.

Sheldon Whitehouse
Every one of us deserves a voice that our president will hear.

Sheldon Whitehouse
Too many members of Congress seem willing to give corporate polluters, many of whom happen to be major political donors, a free pass to poison the air.

Sheldon Whitehouse
Sheldon Whitehouse Quotes on Tax/Economy
Implementing the so-called 'Buffett Rule' would restore some badly needed fairness to our tax system.

Sheldon Whitehouse
According to the IRS, the wealthiest 400 Americans, who earned an average of roughly $270 million in 2008, paid an average tax rate of just 18.2 percent that year. That's about the same rate paid by a single truck driver in Rhode Island. It's not right, and we need to restore fairness to our tax code.

Sheldon Whitehouse
If the American people make their voices heard and put enough pressure on Congress, we can restore fairness in our economic system, do what's right for the middle class, and show that Congress can stand up to special interests.

Sheldon Whitehouse
We'll never move beyond oil until we stop rewarding oil companies with ridiculous taxpayer subsidies and start making them pay for the harm they cause our families and our planet.

Sheldon Whitehouse
Closing tax loopholes has to be part of the revenue equation.

Sheldon Whitehouse
Sheldon Whitehouse Quotes on Health/Climate
We pay for power plant pollution through higher health costs.

Sheldon Whitehouse
Despite heated political debates on the future of our health care system, there is bipartisan agreement that health IT can be a powerful tool to transform and modernize the delivery of health care in our country. Health IT is about helping patients and their loved ones.

Sheldon Whitehouse
Health IT helps save lives now lost due to preventable medical errors, from incorrect diagnoses and needless infections to drug mix-ups and surgical mishaps.

Sheldon Whitehouse
The dirty secret is that climate change is not really a partisan issue in Congress.

Sheldon Whitehouse
We must unequivocally reject any cuts to Social Security or Medicare benefits.

Sheldon Whitehouse
I don't believe that there is anybody who denies climate change in the Democratic caucus. Everybody accepts that it is a real problem.

Sheldon Whitehouse
Millions upon millions of secret spending by the fossil fuel industry that was unleashed by the disastrous 2010 Citizens United Supreme Court decision – this money not only fuels the campaigns of many candidates; it also represents a threat to those who don't toe the polluter line on climate change.

Sheldon Whitehouse
Putting a price on carbon pollution is one of the best things we can do to stem the tide of climate change.

Sheldon Whitehouse
To be clear, I don't know whether the fossil fuel industry and its allies engaged in the same kind of racketeering activity as the tobacco industry. We don't have enough information to make that conclusion. Perhaps it's all smoke and no fire. But there's an awful lot of smoke.

Sheldon Whitehouse
Sheldon Whitehouse Quotes on Equality/Society
Addiction is a tough illness, and recovery from it is a hard but noble path. Men and women who walk that path deserve our support, encouragement, and admiration.

Sheldon Whitehouse
The bottom line is that our kids deserve a brighter future. They deserve an opportunity to attend college, regardless of their wealth or class. And our economy needs an educated work force that can compete in the global race for jobs.

Sheldon Whitehouse
The American people have a right to know the air they breathe is safe.

Sheldon Whitehouse
As a lawyer, as a former prosecutor, and as a son and grandson of foreign-service officers who tried to represent American democracy in foreign and dangerous places, the idea that this crowd of crooked fossil-fuel types is able to take over and run our democracy like we are a banana republic – I find that repellent.

Sheldon Whitehouse
Sheldon Whitehouse Quotes on Education
Educating our children and giving them the skills they need to compete in a global economy is a smart investment in our country's future.

Sheldon Whitehouse
Pell Grants aren't 'welfare,' they are a gateway to opportunity for some of our nation's best and brightest students.

Sheldon Whitehouse
I've met students across Rhode Island who rely on Pell Grants. They work hard, play by rules, and are doing everything they can to get the education they need for the jobs of tomorrow.

Sheldon Whitehouse
Sheldon Whitehouse Quotes on Rights/Justice/Constitution
The Founding Fathers built our judicial system to withstand the special interest pressures that beset the political branches of government.

Sheldon Whitehouse
A courtroom is supposed to be a place where the status quo can be disrupted – even upended – when the Constitution or laws may require, where the comfortable can be afflicted and the afflicted find some comfort, all under the shelter of the law.

Sheldon Whitehouse
If we believe in an all-powerful God, then we must then believe that God gave us this Earth, and we must in turn believe that God gave us its laws of gravity, of chemistry, of physics. We must also believe that God gave us our human powers of intellect and reason.

Sheldon Whitehouse
If everyone on the Court always voted for the prosecution against the defendant, for the corporation against the plaintiffs, and for the government against the condemned, a vital spark of American democracy would be extinguished.

Sheldon Whitehouse
Other Sheldon Whitehouse Quotes
Most every young man either takes inspiration from his father or wishes he could. I was fortunate in that I could.

Sheldon Whitehouse
We are here to do God's work. He's not here to do ours.

Sheldon Whitehouse
Make your life your work, not your talk.

Sheldon Whitehouse
Summary
I hope you have enjoyed our collection of some of the best Sheldon Whitehouse quotes! 
Don't forget to share them on social media with your friends and family.
As a reminder, you can contact the senator here.
Stay Strong!
---
Similar Content