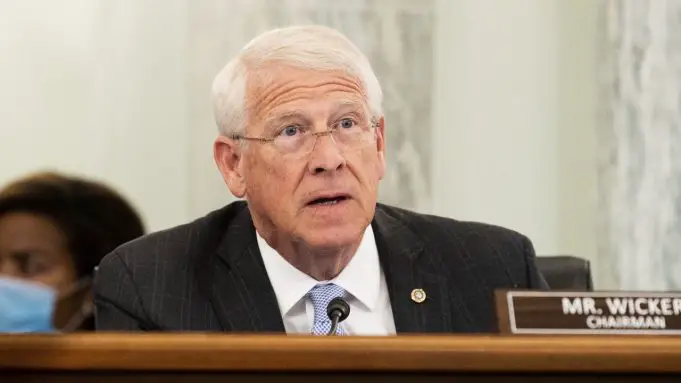 (U.S. Senator Roger Wicker's proposal arrives at the Commerce, Science, and Transportation committee while the NCAA prepares to clarify its NIL system by the end of January. Source: Sportico)
Roger Frederick Wicker is a senior American attorney and politician. He was born on July 5, 1951, in Pontotoc, Mississippi. He is currently serving as the senior U.S Senator from Mississippi for the last fifteen years.
A member of the Republican Party, Wicker previously served as a member of the United States House of Representatives and the Mississippi State Senate.
He has worked as an officer in the U.S Air Force for four years from 1976 to 1980. He also remained a member of the United States Air Force Reserves in 1980 and worked for 24 years. In 2004, he retired from U.S Air Force Reserves as Lieutenant Colonel.
Sen. Wicker is a native of Mississippi and the son of a former Circuit judge Fred Wicker. 
Senator Roger Wicker Career
Wicker is a graduate of the University of Mississippi and the University Of Mississippi School Of Law. He holds a bachelor's degree in Journalism and Political Science along with a J.D degree.
After completion of Graduation, Roger Wicker joined the United States Air Force as an officer. He worked as an officer for four years from 1976 to 1980. In 1980 he became a member of the Air Force Reserve and retired as a lieutenant colonel after 23 years in 2003.
Sen. Wicker took Trent Lott's Senate seat in 2008 after he resigned. He ran for re-election for a full term in 2012 and won the Republican primary by a good margin and general elections by getting 57% of the votes. 
Wicker has also served as a judge advocate in his professional career. In 1980, Wicker decided to enter politics.
Senator Roger Wicker Accomplishments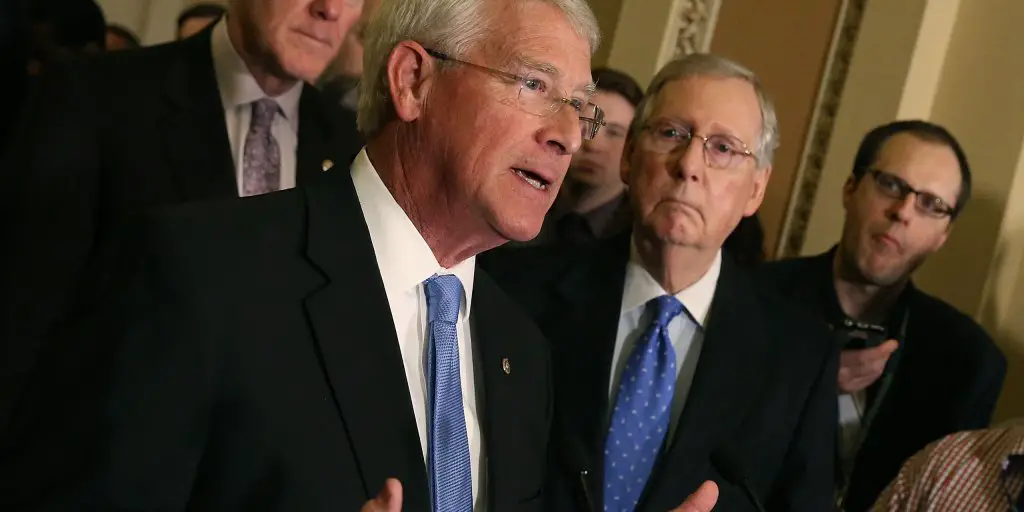 (Sen. Roger Wicker: It's Time for the Alzheimer's Moonshot. Source: Time)
Sen. Wicker authored the SHIPS (Securing the Homeland by Increasing our Power on the Seas) Act. This Act was made a law by President Trump and is now a part of the National Defense Authorization act.
Sen. Wicker was honored by the NAM (National Association of Manufacturers) for his work to create better policies for manufacturers. 
Senator Roger Wicker Criticisms
Sen. Wicker was criticized in 2006 after securing an earmark of $6 million for a defense company (Manassas-based Aurora Flight Science)  whose executives were Wicker's top campaign contributors. 
Sen. Wicker was among the many Senators who were criticized for co-sponsoring the Israel-Anti Boycott Act in 2017.
Senator Roger Wicker Net Worth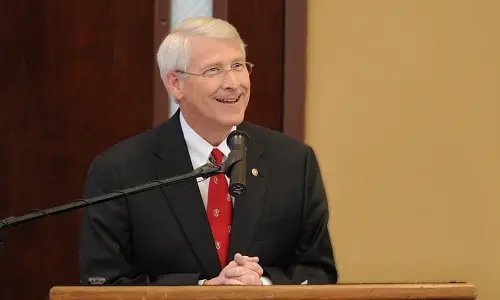 (Image Source: Celebwikiworthbio)
According to Incomepedia, Senator Roger Wicker net worth is estimated at about $2.2 million.
Final Thoughts
Sen. Roger Wicker has earned a good reputation among Mississippians for his activeness in efforts to fight heart diseases, diabetes, childhood obesity and Alzheimer's. He was recognized as a champion of polio eradication.
He voted against creating an independent commission for the investigation of the 2021 U.S. Capitol attack. We are yet to see more of Roger Wicker in the Senate.
Reference
---
Related Content: 
Similar Content
---