Senator United States Patricia Lynn Murray (D) is an American educator and politician. She has been serving as a senior U.S. Senator from Washington, the United States under the Democrats since 1993. She also served as a member of the Washing State Senate from 1989 to 1993. 
Senior United States Senator Murray was born in Brothel, Washington, on Oct 11, 1950. She was born to an accountant mom and a war veteran dad. As a teenager, Murray and her family struggled financially. Her father became disabled after suffering from multiple sclerosis. Patty Murray is the senior United States Senator from Washington and a member of the Democratic Party.
The female senator worked as a welfare assistant to keep up with her family's financial status. She also worked as an intern in a Veteran Psychiatric Hospital while in college. 
She graduated from Washington State University with a B.A. in Physical Education in 1972. She also got married to her husband the same year. After her Bachelor's degree, she taught parenting skills at Shoreline Community College. She taught from 1984 to 1987.
You can find out more about the senator here.
Let's check out some famous quotes from Senator Murray.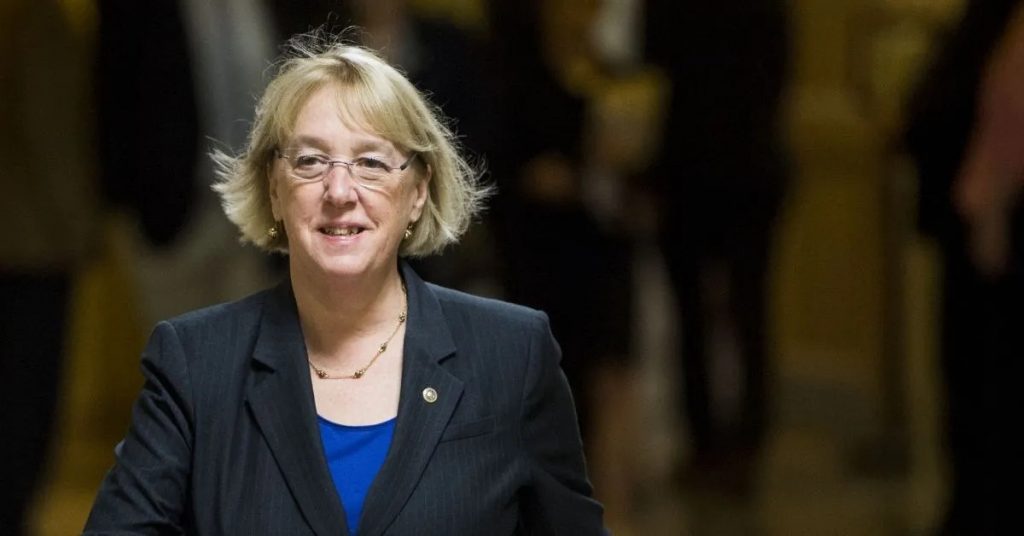 Here's our collection of the best Patty Murray Quotes:
Patty Murray Quotes on Senate/Education/Republicans
Violence is a problem we all want to solve. I want to make sure that kids learn to deal with anger by learning how to talk with people to solve problems. Here in the United States Senate, I want to make sure we have safe schools, safe neighborhoods, and good things for kids to do after school!

Patty Murray
Good education means learning to read, write and most importantly learn how to learn so that you can be whatever you want to be when you grow up.

Patty Murray
If the Republicans get control back of the United States Senate, we will no longer have a check and balance on the White House, on the Republican Congress.

Patty Murray
I'll be at the table, as I've been, willing to talk to any Republican who says, 'Look, my country is more important, this pile of bills is not going to go away, the challenges that we have are not going to disappear, we need to cross that divide.' I'm ready. I'm waiting.

Patty Murray
Caring for our veterans is the duty of a grateful nation. Unfortunately, the Bush administration and congressional Republicans have not lived up to this duty.

Patty Murray
There is nothing new about these Republican attacks on our family planning decisions. In fact, from the moment they came into power, Republicans in the House of Representatives have been waging a war on women's health.

Patty Murray
I want to make sure that all kids get a good education and enjoy what they learn.

Patty Murray
The Republicans can send the nation into turmoil, but we will not come to any agreement that does not include new revenue – and not just token new revenue. It is their choice.

Patty Murray
I think what's been lacking from our discussion for a long time is really that other part of what a Budget chair does, which is set the priorities for this country in terms of making sure we invest in the right places, in education, in job training, and to make sure we do a balanced approach moving forward.

Patty Murray
Guess what – I am one of the ONLY senators in the whole United States Senate that is computer literate!

Patty Murray
Here's what's happening right now: Republican-led legislatures are making it harder to vote for certain people—primarily Black Americans, Native Americans, young people, & people w/ disabilities. That's wrong—& we can stop it by strengthening federal voting rights protections.

Patty Murray
Republican-led legislatures are making it harder to vote for certain groups of people. This is a national, coordinated effort to keep Republicans in power at every level of government by keeping Americans from the ballot box. This is undemocratic, and a threat to democracy.

Patty Murray
Extreme Republicans shouldn't be involved in anyone's personal decisions about pregnancy and parenting. Period.

Patty Murray
To be absolutely clear: we cannot let the filibuster stop us from ever debating voting rights or any other issue just one member might disagree with. We need to change Senate rules.

Patty Murray
I will keep fighting extreme Republican attacks on Roe V Wade because we should be a country where everyone can get the abortion care they want—regardless of who they are, where they live, how much money they make, or how they get their health care.

Patty Murray
The Senate is broken. My colleagues know I am someone whose focus is always on getting things done for WA state & our country. But outdated, misused procedures are getting in the way of debate & legislation. With all our country faces right now, we've absolutely got to fix it.

Patty Murray
If it's the filibuster or democracy, I'll choose democracy. If it's Senate rules or a Senate that works for the American people, I'll choose a Senate that works. I'm urging my Senate colleagues to make that same choice.

Patty Murray
The 1965 Voting Rights Act is one of the most important bills in our nation's history. With voting rights under attack across the country, it's time to restore and strengthen it—even if it means changing Senate rules to get there.

Patty Murray
I believe in a future where everyone can actually exercise their right to an abortion & make their own decisions about pregnancy and parenting. That's why I am working every day in the Senate to pass the Women's Health Protection Act.

Patty Murray
Patty Murray Quotes on Americans/FDA/Democracy
I see success as bringing some confidence back to the American people that despite our differences, we can find some ways to move forward.

Patty Murray
The FDA is redefining birth control as abortion. The FDA is setting the bar higher for this kind of drug.

Patty Murray
For the state of our union to be strong, we need to place value in Americans.

Patty Murray
The American people don't want to see U.S. weapons used to commit war crimes against kids or innocent civilians. I've introduced legislation to strengthen the role of Congress in future arms deals & keep our weapons out of the wrong hands.

Patty Murray
The American Rescue Plan is already protecting thousands of workers & retirees from having their pensions cut & finances upended through no fault of their own—& more relief is on the way. This new tracker shows the hard-earned pensions saved & businesses protected by our action.
Protecting the right to vote with strong federal legislation isn't something we can—or will—give up on. I'm going to keep fighting to get this done and protect the foundation of our democracy.

Patty Murray
If it's the filibuster or democracy, I'll choose our democracy. We absolutely need to pass voting rights protections in the Senate—and we need to restore the Senate so that it is accountable to the people it represents.

Patty Murray
What each of us has to do is decide if our democracy comes before Senate procedure—and then cast our votes. I've made my decision, and here's what I believe—we cannot let the filibuster stop us from protecting every American's right to vote.

Patty Murray
We have to make sure the right to vote is never taken away, and that the voices of the American people are never taken away.

Patty Murray
It's unacceptable that over half of American families live in areas where they can't find affordable child care. My child care plan would help fix that.

Patty Murray
If we have to learn from January 6th, then we cannot sit by & just hope our democracy survives. We must pass legislation that protects every American's right to vote, & I'm committed to using every legislative tool available to get this done & make sure our democracy stays one.

Patty Murray
More than half of Americans live in child care deserts—communities where there just aren't enough providers for the number of kids. My plan is going to fix that and help make sure every family can find and afford high-quality child care.

Patty Murray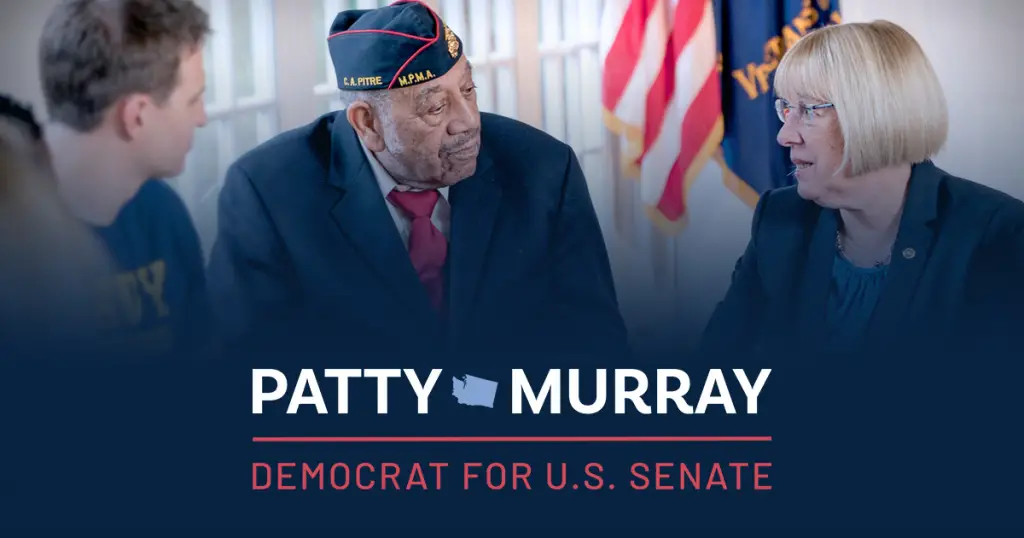 Patty Murray Other Quotes
I am a mom as well as a senator!

Patty Murray
We have sent our troops to war without paying for it. Now, we are bringing them home without saying how we are paying for it.

Patty Murray
The RAISE program I created continues to fund infrastructure projects in Washington state—helping strengthen our supply chains and creating good-paying job opportunities.

Patty Murray
I get the, you know, 'In my generation, we all had victory gardens, we all participated in this country's success.' It's that kind of sentiment that I hear from everybody, that we're all in this together.

Patty Murray
I am fighting for those middle-class families who want us to deal with our debt and deficit, but they also want the investments that are critical to our country moving forward.

Patty Murray
People are really worried about their jobs. That's what everybody talks to me about today.

Patty Murray
Funding privatized accounts with Social Security dollars would not only make the program's long-term problems worse, but many believe it represents a first step toward undermining the program's fundamental goals.

Patty Murray
This crisis affects all of us. Even if we aren't personally struggling with mental health or substance use, we all have friends and family who are—whether we realize it or not. We all have a stake in making sure people can get the help they need.

Patty Murray
Health care workers still face grave danger from COVID-19. That's why I'm pushing OSHA for a permanent safety standard to protect them—and to act now to protect all workers at risk of COVID-19 in the workplace.

Patty Murray
The climate crisis is well underway in Washington state and across the country—you can see it, feel it, and we are all experiencing it. It's clear we can't delay taking action to protect our planet and I will keep fighting to make sure we do.

Patty Murray
Summary
I hope you have enjoyed our collection of some of the best Mike Lee Quotes 
Don't forget to share them on social media with your friends and family.
As a reminder, you can contact the senator here.
Stay strong!
---
Similar Content