Senator Marion Michael Rounds is an American politician and businessman. He has been serving as the junior United States Senator from South Dakota since 2015. He is a member of the Republican party.
He was a previous member of the South Dakota Senate from 1991 to 2001. He also served as the 31st Governor of South Dakota from 2003 to 2011. He also serves as a member of the Bipartisan Policy Center.
Rounds were born in Huron, South Dakota, on October 4, 1954. He was named after his uncle, Marion Rounds, who died during World War II. He attended and graduated from South Dakota State University in 1977.
There, he earned a Bachelor's degree in Political Science. After his graduation, he worked as a partner in a private real estate and insurance firm. 
You can find out more about the senator here.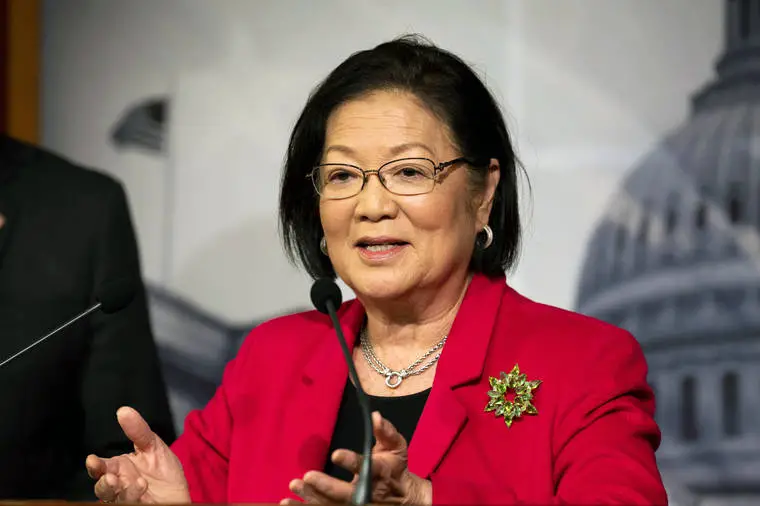 Here's our collection of the best famous Quotes by Mike Rounds:
Mike Rounds Quotes on Politics/President/Capitalism
The election was fair, as fair as we have seen. We simply did not win the election, as Republicans, for the presidency.

Mike Rounds
From my discussions with my colleagues, they want to get everything out. But they also don't want South Dakota to be the focus of the 2022 election. And they don't want to be in a position where they don't feel it's a bipartisan approach.

Mike Rounds
It's a very serious issue for a lot of us. You talk about duty, honor and country, you think of John McCain. Today, honesty is the best policy. We ran out of time. We were talking about other issues. The President, in this particular case, could have been a member of the United States Senate.

Mike Rounds
The President was on a roll today. The President had a number of issues The President wanted to talk about. The President touched on a number of very important issues.

Mike Rounds
Personally, I think if you think of the quality of life that has been delivered to millions of people around the world and freedoms that we find for people around the world, most of it has happened because of innovation due to capitalism, and because the United States of America exists.

Mike Rounds
The Supreme Court just blocked President Biden's OSHA vaccine mandate on large employers. While I am a supporter of vaccines, forcing these mandates on private businesses is excessive federal overreach by the Biden administration.

Mike Rounds
The Biden admin is proposing a requirement that banks report annualized transactions for all accounts with more than $600 or $600 in activity to the IRS.

Mike Rounds
Democrats want you to show your ID with proof of vaccination to participate in society, yet don't think you need an ID to vote. That's wrong!

Mike Rounds
Republicans believe in local control and common sense. That's right!

Mike Rounds
Mike Rounds Quotes on Gun Laws/Security/War/Veterans
You can call any type of a series of different types of guns assault weapons, and suddenly then they become a demonized item, and then suddenly it sounds like we've done something.

Mike Rounds
The reality is there's a whole lot of different types of weapons that can be utilized whether you're talking about a handgun, or you're talking about a shotgun, or you're talking about a rifle….

Mike Rounds
All we have to do is take away one particular type of weapon – that suddenly becomes the discussion point. And suddenly we all feel good about having done something. And in reality, we haven't done anything.

Mike Rounds
Our men and women in uniform – and their families – make incredible sacrifices to keep our country safe; allowing them to keep their families safe is the least we can do.

Mike Rounds
Our goal is to avoid war. Deterrence is the key. We need to send a strong message to Vladimir Putin that an invasion in Ukraine will cost him blood and treasure.

Mike Rounds
We support our friends in Ukraine. It's critical that we provide defensive capabilities to Ukraine as they courageously defend their country against the threat of Putin's invasion.

Mike Rounds
On this 80th Anniversary of the attack on Pearl Harbor, we remember the more than 2,400 lives who were lost and 1,200 wounded.

Mike Rounds
The National World War II Memorial recognizes the tremendous sacrifices made by the Greatest Generation.

Mike Rounds
Bob Dole was a man of character. His life was dedicated to service and he will always be remembered as a true American hero. Our world needs more leaders like him. My prayers are with Elizabeth and the entire Dole family.

Mike Rounds
We will never be able to repay our veterans for the sacrifices they've made and we can never thank them enough! Please thank a veteran not only today but every day.

Mike Rounds
General Colin Powell dedicated his life to military and public service. General Powell made a profound impact on American foreign policy and was a leader in our fight against terror. Our nation mourns the loss of this great American hero.

Mike Rounds
For 70 yrs, the U.S. has worked w/ NATO allies to prevent warfare. 

Mike Rounds
Today, our military leaders testified they recommended Biden to leave troops in Afghanistan—a rec clearly rejected. 

Mike Rounds
We honor and remember prisoners of war and service members who never returned home. Today and every day, we are grateful for those who fought for freedom, their loved ones and their sacrifices. These heroes will never be forgotten.

Mike Rounds
Power outage in Pierre wouldn't stop the South Dakota Veteran Service Officer Benefit School. Always appreciate visiting with the VSOs and hearing about the work they're doing for veterans around the state – even if it was in the dark!

Mike Rounds
Other Mike Rounds Quotes
We can do things the cheap way, the simple way, for the short-term and without regard for the future. Or, we can make the extra effort, do the hard work, absorb the criticism and make decisions that will cause a better future.

Mike Rounds
The important things that in a campaign we talk about, let us not forget that once the election is over.

Mike Rounds
Marriage is one of the most sacred human institutions. I asked our Senators, as many South Dakotans have done, to protect marriage as a union between a man and a woman.

Mike Rounds
In every decision we make and in every policy we develop, we are committed to protecting those who cannot protect themselves… the very young and the very old.

Mike Rounds
But if the vision is strong enough, and your goals are steady, and you believe, pretty soon you bring other people with you.

Mike Rounds
One thing that stands out throughout the entire year was that in South Dakota we are much more united than we are divided. Now the divided part creates news, but the united part is what moves us forward.

Mike Rounds
The reversal of a Supreme Court opinion is possible.

Mike Rounds
Nobody is out looking for confrontations, what we are looking for is to be able to provide good information in a timely fashion, but to be seen as being responsible and being honest. I think that's what the American people deserve. 

Mike Rounds
We're not looking to fight. What we're looking is, is to say here are the facts, and they're not going to change.

Mike Rounds
I'm not committed or totally guaranteed on it, I want to support it, but I'm going to wait and see the final product as well, but I'm hoping that it works.

Mike Rounds
The key is meaningful, and we haven't seen that.

Mike Rounds
Democrat Senate leadership just led their caucus on a failed mission to significantly alter Senate rules in an attempt to pass their liberal agenda on a simple majority vote.

Mike Rounds
Our Founding Fathers knew that confidence in the integrity of our elections could best be protected at the local level – not by a federal bureaucrat.

Mike Rounds
Justice Sabers was a respected member of the South Dakota Supreme Court. Our state is a better place because of his dedication and efforts to deliver justice as fairly as possible. My thoughts and prayers are with his family.

Mike Rounds
I want to recognize and thank everyone working for local newspapers in SD. From the editor to the ad sales rep and the reporter to the delivery person, you all play a vital role in keeping our communities connected, vibrant and strong.

Mike Rounds
Mike Rounds Quotes on Economy
As the price of gas goes up, people will become more conscious of how much they use.

Mike Rounds
Mike Rounds Quotes on Environment
Our fish, our recreation, our irrigation and all our uses of the Missouri River are threatened if the drought continues and the Corps of Engineers decisions aren't changed.

Mike Rounds
Mike Rounds Quotes on Health
Being overweight and obesity are major risk factors for many chronic diseases for South Dakotans of all ages. When people are overweight or obese, they have more health problems and more serious health problems, in addition to higher health care costs.

Mike Rounds
Mike Rounds Quotes on Freedom
There are more people living in freedom today than at any other time in the history of the human race.

Mike Rounds
Summary
I hope you have enjoyed our collection of some of the best Mike Rounds Quotes! 
Don't forget to share them on social media with your friends and family.
As a reminder, you can contact the senator here.
Stay strong!
---
Similar Content