Senator Jacklyn Sheryl Rosen is an American politician. She is serving as a junior U.S. Senator from Nevada under the Democrats since 2019. She also represented Nevada's 3rd district at the U.S. House of Reps from 2017 to 2019. 
Rosen was born in Chicago, Illinois, on August 2, 1957. She was born to a war veteran dad and a homemaker mom. She enrolled at the University of Minnesota, where she graduated with a B.A. degree in Psychology in 1979. 
Yet, she moved to Las Vegas after her graduation. There, she worked at Summa Corporation. She also worked at Caesars Palace throughout her summers. Sen. Rosen Questions Homeland Security Secretary and FBI Director on Efforts to Counter Domestic Terrorism.
She is a member of the Democratic party
While at Summa Corporation, Rosen attended the Clark County Community College. In 1985, she earned an associate degree in Computing and Information Tech. After the degree, she worked for Southwest Gas but left to establish her own consulting firm in 1993. 
You can find out more about the senator here.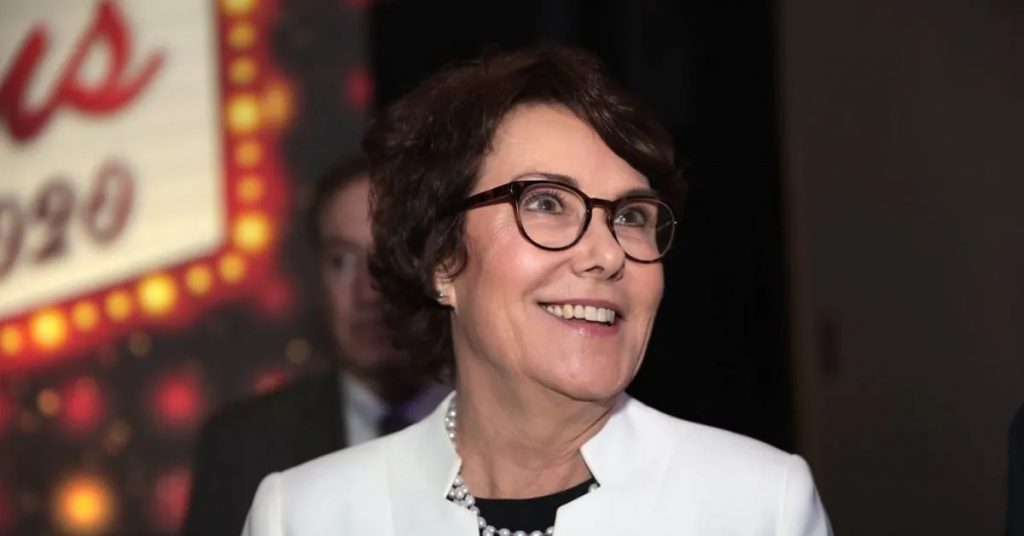 Here's our collection of the best Jacky Rosen Quotes:
Jacky Rosen Quotes on Politics/Trump
We cannot allow the Trump administration to invalidate our nation's health care law.

Jacky Rosen
I decided to run for Congress because when I was approached as a community leader, I felt that one of the things that spoke to me most was the constituent services.

Jacky Rosen
I'm supporting plans in Congress to fully ban bump stock devices and prohibit the sale of high-capacity magazines.

Jacky Rosen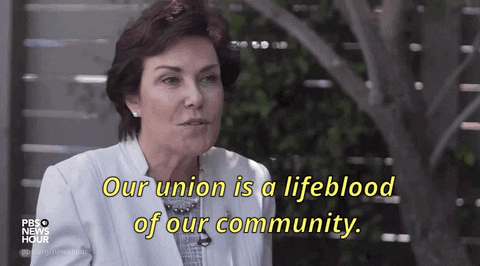 Jacky Rosen Quotes on Health/Healthcare
Health care is one of the top kitchen table issues in Nevada.

Jacky Rosen
As a member of the Senate Committee on Health, Education, Labor and Pensions, I will continue to work to bring resources, accountability and relief to our health care system.

Jacky Rosen
We must advocate for policies that stabilize our health care markets, lower premiums and drug costs, protect Medicare and address Nevada's physician residency shortage.

Jacky Rosen
One thing you have to be very careful of when you work in health care is this: when you make a sweeping change, you can't wait to see what falls through the cracks. What could fall through the cracks is somebody's life. You need to move thoughtfully and carefully with a plan incrementally.

Jacky Rosen
Jacky Rosen Quotes on Israel/Security/Terrorism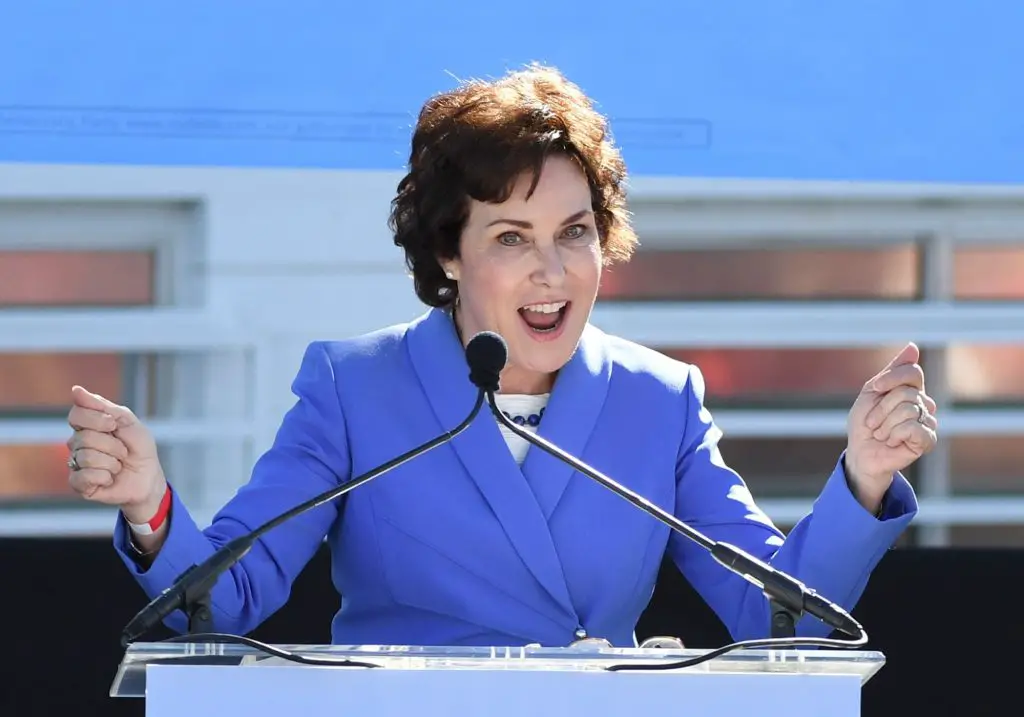 In addition to sponsoring the Defend Israel Act, I am a proud co-sponsor of the Israel Anti-Boycott Act, which will protect the state of Israel from politically motivated attacks in the United Nations and economic discrimination here in the United States.

Jacky Rosen
For a country constantly threatened by missiles, rockets and mortar shells from terrorist groups like Hezbollah and Hamas, security is not only a gravely important issue, but is the most critical issue. That's why I introduced the Defend Israel Act as one of my first pieces of legislation.

Jacky Rosen
Jacky Rosen Quotes on Equality/Women
Regardless of your religious belief, race, ethnicity, gender, sexual orientation, or gender identity, there is no place in our communities for hate.

Jacky Rosen
Only if we stand together as one voice, can we ensure that the message is sent and that hate will not be tolerated no matter where it lives in our society.

Jacky Rosen
I will do my part every day to work with my colleagues in a bipartisan fashion to unite us, and not divide us.

Jacky Rosen
I graduated high school in 1974 when Roe v. Wade had only just been passed. Ms. Magazine was only just starting, and women were really feeling empowered to pursue their dreams and their careers, and I was excited to enter a new field of technology.

Jacky Rosen
The first thing I tell women is this: They think that coding or being in any computer field is very solitary, very solemn, that you're just set off in a cubicle somewhere and it's not social and it's not creative. I would tell them that it's the furthest from the truth.

Jacky Rosen
I'm a woman in technology, I think that we have to consider our border and use the technology we have to be sure that we secure it. If you build a six foot wall, somebody may jump eight feet. But, maybe there's surveillance… there's many high tech things that we can use to be sure we are protecting our borders.

Jacky Rosen
Jacky Rosen Quotes on Immigration/Immigrants
All asylum seekers at our border should remind us that we are a nation of immigrants and that we were once strangers at the border.

Jacky Rosen
Our country is a nation of immigrants, who, for centuries, have come here, fleeing persecution, bringing their dreams, their fears, and their hopes for a better life.

Jacky Rosen
Jacky Rosen Quotes on STEM/Education
By inspiring children to pursue interests in STEM early on, we are instilling in them the curiosity needed to show them that these fields are as equally accessible to them as anyone else.

Jacky Rosen
STEM education is an area where we can't afford to leave anyone behind.

Jacky Rosen
By highlighting female pioneers in STEM, we can encourage aspiring young women who want to study or work in these fields.

Jacky Rosen
The gender disparity in STEM is depriving our country of talented minds that could be inventing the next breakthrough technology, founding the next big startup or keeping our nation safe from cyberattacks.

Jacky Rosen
Aside from introducing and supporting legislation to help close the gender gap in STEM, I believe that shining the spotlight on female role models is one of the best ways we can break the gender stereotype.

Jacky Rosen
When we're able to identify disparities in education, we can better determine whether federal grant programs are effectively reaching our students, allowing us to improve how to distribute and implement these funds across communities.

Jacky Rosen
Jacky Rosen Quotes on Environment/Energy
Solar energy is clean, renewable and easy to harvest – and Nevada is blessed to have no shortage of sunshine.

Jacky Rosen
I've seen firsthand the dramatic savings that solar energy can generate.

Jacky Rosen
Jacky Rosen Quotes on Diversity/Heritage/Landmarks
Nevada contains an extraordinary diversity of outdoor landscapes and recreation experiences. Red Rock Canyon, Black Rock Desert, Lake Tahoe and the Great Basin are each a part of our history, our character and our way of life.

Jacky Rosen
We must be vigilant in protecting Nevada's outdoor heritage and make this a top priority.

Jacky Rosen
Other Jacky Rosen Quotes
I applaud Lt. Gov. Mark Hutchison and the legislators in the Nevada State Senate who have introduced SB 26 to fight the BDS movement in Nevada.

Jacky Rosen
We must make every effort to extend a hand to the stranger, and continue to fight to make sure we don't give up on our American values.

Jacky Rosen
If we are going to create the future, then we must break down the barriers that are holding us back from our full potential.

Jacky Rosen
When I chose to run for public office, I pledged to stand with the people of Nevada rather than follow a partisan line.

Jacky Rosen
Throughout my time in Congress, I've made it my priority to work with my colleagues on both sides of the aisle, to look past partisanship and to help pass common sense legislation so we can help working families in Nevada and across our country.

Jacky Rosen
I will continue to be a voice for Nevadans in the Senate, opposing Yucca Mountain and working to identify viable alternatives for long-term repositories in areas that are proven safe and whose communities consent to that storage.

Jacky Rosen
It's hard to imagine that shipping over 5,000 truck casks of high-level nuclear waste over 50 years wouldn't result in at least one radiological release somewhere in our country.

Jacky Rosen
When you are the head of any philanthropy organization, what you learn is empathy, how to listen and be responsive to people's needs.

Jacky Rosen
What you realize when you work in the philanthropic world is that people aren't just numbers: they are families with real needs and you need to make your judgments with kindness and thoughtfulness in order to serve those needs.

Jacky Rosen
We're in the west, and we have a rich history of gun ownership and hunting, but people here across the state understand the difference between public safety and personal ownership and that we can have both if we protect the second amendment.

Jacky Rosen
I usually get up early because I like the quiet time in the morning to have my coffee, and I look at the news of the day, and give myself a chance to wake up.

Jacky Rosen
Of course, being the synagogue president, for me it was a great blessing

Jacky Rosen
Jacky Rosen Quotes on Economy
Good policy usually comes from working across the aisle, and I believe tax reform needs to be tackled with Democrats and Republicans finding common ground.

Jacky Rosen
Trickle-down economics does not work, and tax reform should not be defined as partisan tax cuts for the wealthy and huge corporations.

Jacky Rosen
Our efforts in Congress should focus on what we can agree on: investing in the success of local entrepreneurs to create jobs, helping hard-working families get ahead and reducing our spiraling debt.

Jacky Rosen
Jacky Rosen Quotes on Trafficking
January is National Human Trafficking Prevention Month, a time to recognize that this evil affects communities all over the world, including here in Nevada.

Jacky Rosen
We have a moral obligation to raise awareness and educate those around us so we can create a world where human trafficking is a thing of the past, and bring these human rights violations to an immediate end.

Jacky Rosen
Unfortunately, in Nevada – and more specifically, in Las Vegas and Reno – we've experienced incidents of human trafficking. In Las Vegas, the average trafficking victim is as young as 14. We must act to prevent this disturbing criminal activity from occurring in our communities

Jacky Rosen
Summary
I hope you have enjoyed our collection of some of the best Jacky Rosen! 
Don't forget to share them on social media with your friends and family.
As a reminder, you can contact the senator here.
Stay strong!
---
Similar Content